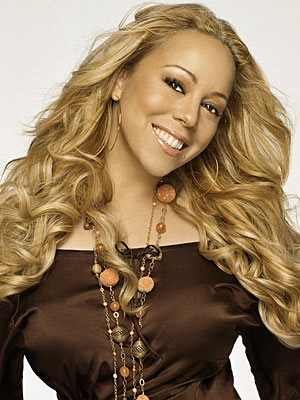 Mariah Carey is confirmed to be one of the new judges on FOX hit
American Idol
. The show recently lost Jennifer Lopez and Steven Tyler, so look for one more new judge to be added.
I personally think there are too many of these singing competition shows, and no matter what they do, ratings are not going to improve. They'll reach a certain audience now and stay that way. Same goes for Britney Spears over on
The X Factor
, no matter how nutty she acts. Ratings might increase slightly, but they will never reach the heights that
American Idol
had in the beginning. Plus, the shows have become more about the judges than they have about the singers.
Howard Stern joining NBC's
America's Got Talent
helped, but
America's Got Talent
is unlike all the others because you can literally go on stage and do any type of act you want. Speak of AGT, Carey's husband Nick Cannon is the host. Nick & Mariah have a grip on the top two reality competition shows now. As for Howard Stern, he is the best judge on television. He's not afraid to give funny & blunt criticism, but he also gives constructive criticism to try to help acts improve in the eyes of the viewer. Stern wants to have dinner with Nick & Mariah (asking Nick about her almost every week much to my amusement), though now it may be on hold with Mariah's new gig over on
American Idol
.