The trailer for the upcoming film
Snow White & The Huntsman
is out now and can be seen below! This is not your childhood Snow White. It's a much darker version, and the trailer conveys that well so parents won't take young kids to see it. It looks like a cross between Alice in Wonderland (2010), The Lord of the Rings, and Harry Potter & The Deathly Hallows. They are planning to turn this into a trilogy, and from the looks of it the movie will be a success. The film stars Kristen Stewart, Charlize Theron, Chris Hemsworth, Ian McShane and Eddie Izzard and will be out on June 1, 2012. See the trailer below, courtesy of
joblo
& Apple.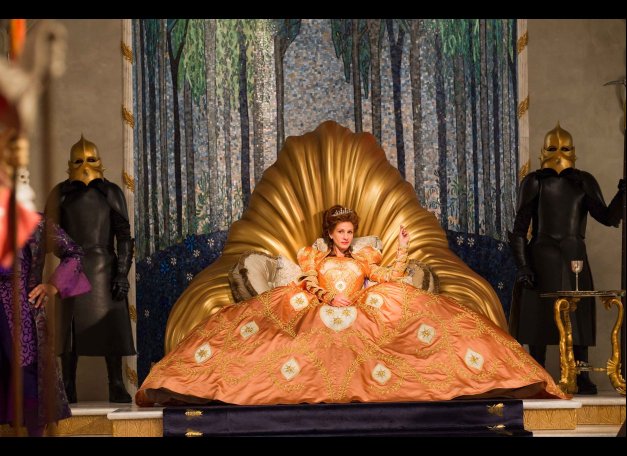 Another Snow White film comes out in March 2012, titled
Mirror Mirror
. This one stars Julia Roberts, Lily Collins, Armie Hammer, Sean Bean and Nathan Lane. There is no footage, but as you can see to the right, the film is more colorful than Snow White & The Huntsman and looks a bit more whimsical. Maybe it will be similar in style to the Narnia films? We will see soon enough.
Are you looking forward to both films, or just one?