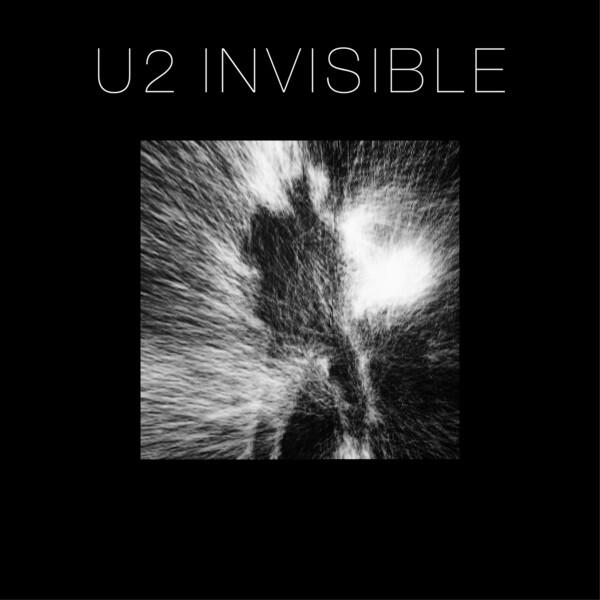 "Invisible" Cover Art
U2 have released a new song "Invisible", for FREE on iTunes, available only today on Sunday February 2nd through Monday February 3rd. The song is off their upcoming album, but not the first single. It was released in a partnership with Bank of America, who have donated $10 Million dollars to (RED) to fight AIDS. They will donate an additional $1 for each Free download, so get downloading it on
iTunes by clicking here
.
*Edit*
The song is now available through
Amazon
&
Google Play
as well. It's no longer free, but all proceeds are still being donated to (RED). $1.29 is not steep at all, please download to support the cause!
The song is a change from anything on their two most recent albums,
No Line On The Horizon
(2009) and
How To Dismantle An Atomic Bomb
(2004). The intro really threw me for a loop, and the entire song sounds incredibly fresh. To compare to other artists, it sounds a bit like Kraftwerk meets The Killers, but certainly very U2 more than anything else.
They've made a career of expanding their musical palette, from starting out as a Post-Punk band and moving on to Americana and Blues, to Alternative Rock and Electronic influenced rock. They can do it all, and this song is U2 continuing to push themselves. If I had to pick two U2 songs to compare it with I'd go with "Zoo Station" from
Achtung Baby
& "Kite" from
All That You Can't Leave Behind.
Bono is in fine form vocally, and Larry Mullen Jr really stands out on drums in the commercial. Hopefully his drums are featured more in the actual song on the album version.
Part of the music video for the song will debut in a commercial during the Super Bowl, reminding people to download the song for Free to help promote & raise money for (RED). The full video will be on YouTube later. Bono describes the song of his feeling back in 1979 walking out of the London Subway and feeling uncool being from the Dublin suburbs as the original inspiration for the lyrics before moving on to what we hear now. If this is just a taste of the new album, I'm even more pumped to hear it all this Spring/Summer. You can watch a video detailing the making of the song/video below: