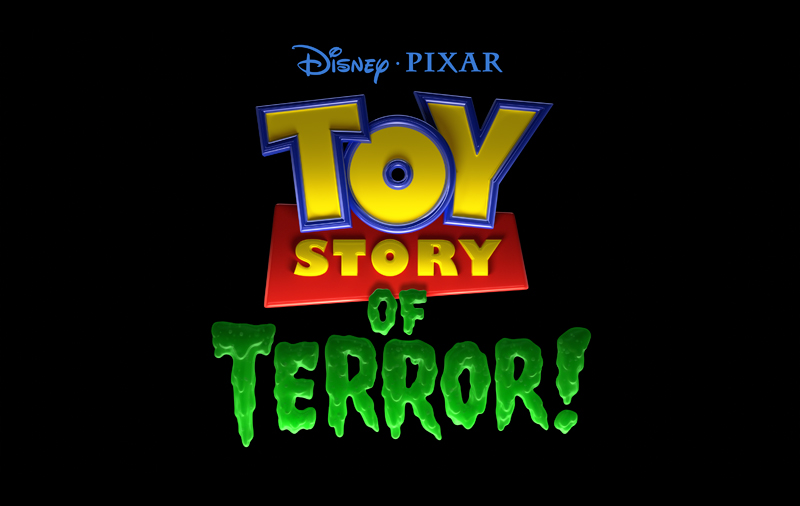 Pixar is known for their outstanding feature films and award winning shorts, but they finally hit the realm of TV with '
Toy Story of TERROR
' on ABC. The Halloween special, Pixar's first, was a nice Television debut for the studio and a great supplement to the 'Toy Story' film series. There were plenty of callbacks to the films throughout the half hour special to please fans, which helped form the basis of the story rather than just be throwaway moments.
The biggest of these callbacks was the addition of Combat Carl (voiced by Carl Weathers), who showed up to help Jessie save the day. If you forgot, a Combat Carl was blown up by that douche Sid in the first 'Toy Story' movie back in 1995. He was missing his hand for most of this special. Poor guy can't catch a break (until the end, of course!)
Jessie (Joan Cusack) was the star here, facing her fear of being trapped inside an enclosed space in order to save Woody (Tom Hanks). The origin of her fear is referenced by Mr. Potato Head (Don Rickles) from when she was abandoned in a box of old things by her original owner Emily in 'Toy Story 2'. No depressing Sarah McLachlan song this time around.
Other characters featured were Rex (Wallace Shawn), Buzz Lightyear (Tim Allen), Trixie (Kristen Schaal), and Mr. Pricklepants (Timothy Dalton). The group get stuck at a motel after Bonnie's mom's car breaks down. They are then picked off one by one courtesy of an iguana, who brings them back to the motel owners office. He apparently is a creep who steals toys and sells them online. It seemed like a variation of the 'Toy Story 2' plot, but it works for this as well. My favorite scene was when the cat shaped Pex dispenser threw up a pez when Jessie stuck her hand in the Iguana's mouth to retrieve Potato Head's missing arm.

Here's to hoping Pixar gives us a Thanksgiving and/or Christmas special! And you can expect 'Toy Story of Terror' to air every year around Halloween just like 'It's The Great Pumpkin, Charlie Brown'.