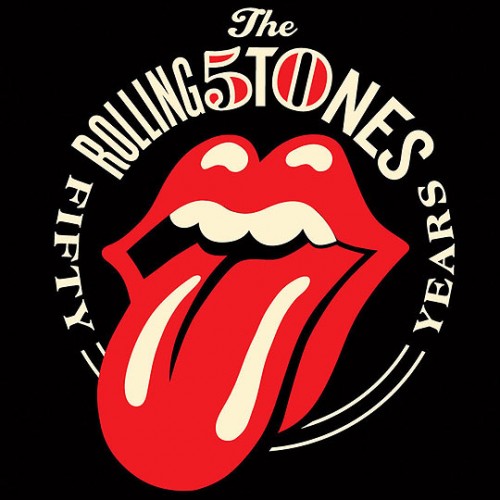 Fans have been speculating about what The Rolling Stones have been up to in preparation of celebrating their 50th Anniversary. First it was announced that they will be playing four live shows in November at the O2 Arena in London and at the new Barclays Center in Brooklyn, New York, two at each venue. They also have a new documentary called "Crossfire Hurricane" spanning their 5 decades that will air November 15th on HBO. Directed by Brett Morgen, all four members (Mick Jagger, Keith Richards, Charlie Watts & Ronnie Wood) will be talking about their history in the film. Expect some background on their albums, and of course the normal "sex, drugs & rock 'n roll" stories.
ESPN has also licensed 16 Rolling Stones songs to be used on every NFL Monday Night Football telecast during the 2012 season, calling it "Legend to Legend." Expect some classic hits and some deeper tracks that may not be as well known when watching Monday Night Football this year.
It was also announced today that the band will be releasing two new songs recorded in Paris, their first since the last studio album "A Bigger Bang" came out in 2005. The two new tracks, "Gloom and Doom" & "One Last Shot", will be included on a new career spanning 50-song greatest hits album titled "GRRR!" This will take the place of 2002's "Forty Licks", which has been out of print since switching music labels. Fans probably wanted a full new album, but i'm sure any new songs will be well received. For those who already have most of their music and don't need a greatest hits album, you can download just "Gloom & Doom" and "One Last Shot" on Amazon or iTunes.
There will also be an 80-track super deluxe edition with all sorts of goodies for fans including a poster and bonus CD. A vinyl box set for the die hard fans will be out as well. "GRRR!" will be released on November 13th, 2012 to coincide with the HBO documentary "Crossfire Hurricane" and the four live shows. Quite the autumn for Rolling Stones fans. The creative album cover for "GRRR!" was designed by Walton Ford.