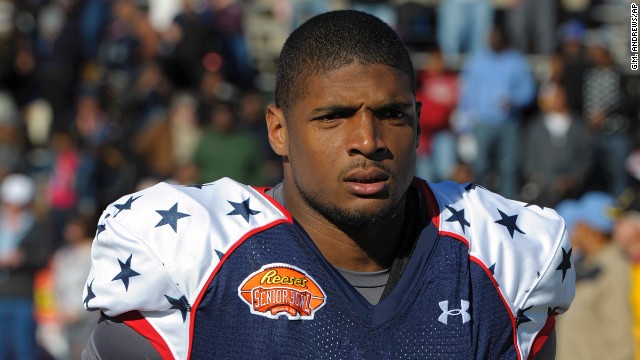 New St. Louis Ram, Michael Sam
Michael Sam was drafted by the St. Louis Rams and became the first
openly
gay football player to be drafted by an NFL team. We must always stress openly gay, as many other gay athletes have come and gone while staying closeted and taking on a beard wife, like Gisele Bundchen! Kidding.
Anyway, a backup Miami Dolphins player named Don Jones tweeted "Horrible" after ESPN showed Sam and his boyfriend kiss, which is customary for many athletes who get drafted, only this is the first time its been two males. He was suspended by the Dolphins for the time being but we'll be back with the team most likely. Of course, that sent a bunch of scourges on twitter to start crying "but he has freedom of speech!"
A little lesson: The first amendment protects a person from being arrested by the Government for their speech (unless that speech threatens the life of a person). It does NOT mean others have to listen to your speech, and it does NOT protect you from your employer. The Miami Dolphins have the right to their freedom and they chose to suspend him from the team for a period of time.
And congrats to Michael Sam! Good moves by both ESPN and the Dolphins as well.