March 2013 has just begun, and the movie news has already been pretty big. Oh and let's not forget that we can finally make a trip back to the merry old land of Oz, with the first big Blockbuster of the year being released in
Oz the Great and Powerful
which opens this Friday, March 8. But, onto the news.
1. Harrison Ford will be in
Anchorman 2 (Anchorman: The Legend Continues)
. It should be lots of fun seeing him in a comedic role, where he will be playing an iconic newsman. The movie has quite the stellar cast with Ford in addition to Will Ferrel, Steve Carell, Christina Applegate, Kristin Wiig, Paul Rudd, and David Koechner. Not much else is known about the film yet other than the cast.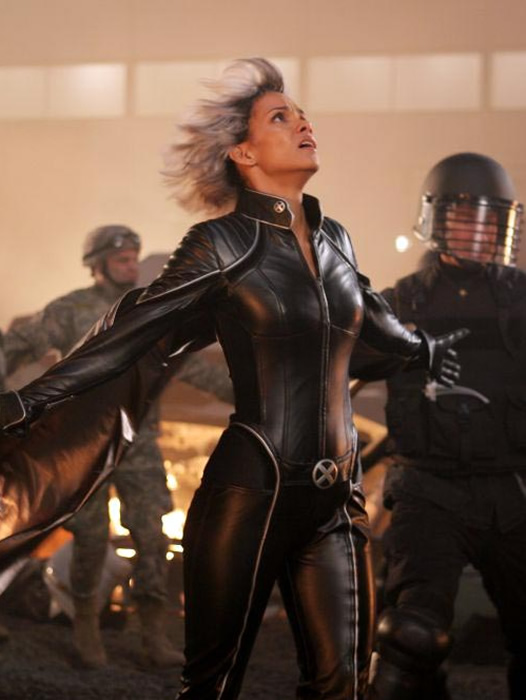 2. Halle Berry will reprise her role as Storm in the highly anticipated
X-Men: Days of Future Past
which will be directed by the great Bryan Singer, who made the original
X-Men
and
X2
. The film will act as a double sequel to the original
X-Men
trilogy and its prequel
X-Men: First Class.
More names could still be announced as well.
Some of the cast from the original series (Berry, Hugh Jackman, Anna Paquin, Ellen Page, Shawn Ashmore, Ian McKellen, Patrick Stewart) will be able to join the
First Class
cast (Jennifer Lawrence, James McAvoy, Michael Fassbender, Nicholas Hoult) thanks to the story having to do with time travel. Should be interesting to watch. July 18, 2014 is the current target release date.
3. Rumors have swirled that Christopher Nolan is in talks to take part in the planned
Justice League
film as producer, with Christian Bale to reprise his role as Bruce Wayne/Batman. This is just a big rumor, and might not happen, so take it all with a grain of salt. But if it does happen, let's hope Anne Hathaway will also be back as Catwoman, the best character from
The Dark Knight Rises
.
4. Carrie Fisher confirmed to
Palm Beach Illustrated
that she will reprise her role as Princess Leia in Star Wars Episode VII. This comes shortly after the rumors of Harrison Ford returning as Han Solo. Its safe to say Mark Hammill will probably be back as Luke Skywalker. The film should be out in 2015.