Jurassic Park IV will be hitting theaters everywhere on June 13, 2014 in 3D. Steven Spielberg will be heavily involved in the project, serving as producer. He won't be directing though, and one hasn't been named yet. There is no cast information yet either, but a few years ago Laura Dern said she would return as Dr. Sattler. Thing may have changed, but hopefully some of the cast does return. We know all our favorite dinosaurs will be stomping around and causing mayhem for our excitement. The original film will also be re-released in 3D on April 5, 2013 to commemorate the 20th Anniversary. Yes, everyone can now feel old. Additionally, rumor has it that Universal Studios is planning to add a new attraction to the Jurassic Park section of Islands of Adventure. Maybe based on an actual ride around a park with animatronic dinosaurs? Or some type of flying coaster?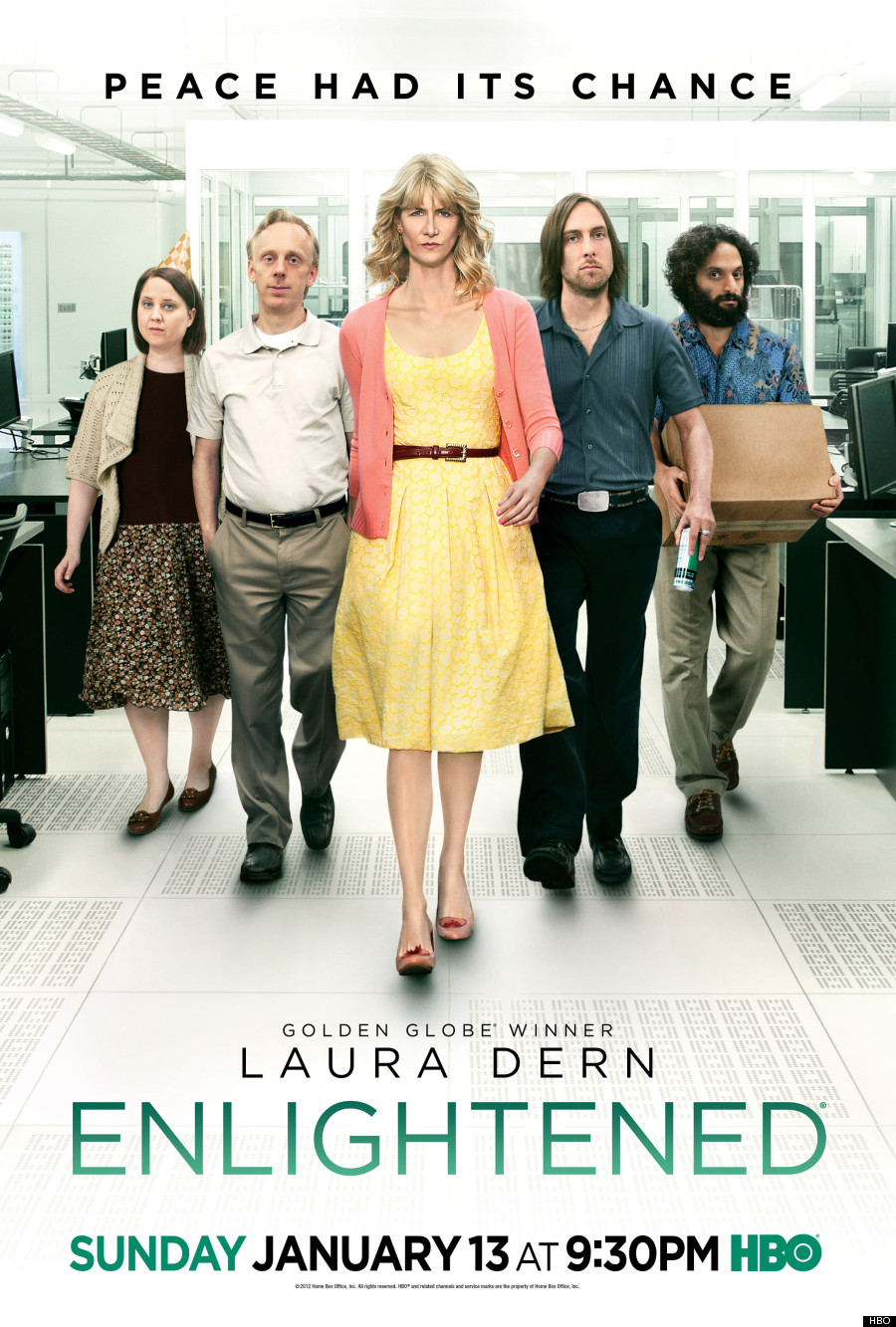 Speaking of Laura Dern, her HBO show
Enlightened
returned this past Sunday following the Golden Globe winning
Girls
, and if its any indication of things to come, then Season Two will be even better than the first. Dern, who won the 2012 Golden Globe for her performance, has a way of making her character Amy Jellicoe be such a force on everyone around her, and its fun to watch it all play out. Her goal this season is to bring down her corrupt company, Abaddon. She has also recruited Tyler (Mike White, series co-creator) when she learns that Abaddon is planning to fire everyone in their department after snooping through e-mails.
Its really one of the best shows on TV, and you should be watching! This show is the definition of "Best show you're not watching."